Footpaths
The network of public footpaths in Wrabness give access to the countryside and the shoreline of River Stour. To view an on-line map of the Essex Rights of Way: click on picture below: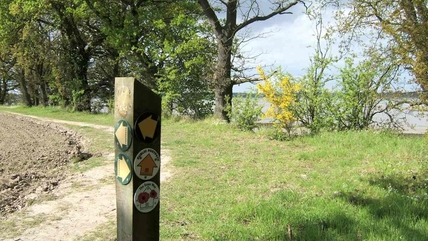 Essex Way Long Distance Footpath - the 81 mile long distance footpath from Epping to Harwich is routed through Wrabness.

England Coast Path - In 2020 Natural England published the national coast path proposals around the tidal estuary of the Stour. The proposed path follows the route of the Essex Way through Wrabness. Information about the route and proposed improvements are available below.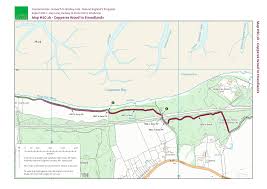 Footpath Closure and Diversion
Level Crossing Network Rail announced the proposed closure of the Wrabness Pedestrian Crossing E48 across the railway adjacent to Brakey Grove which affects the public footpath route between Station Road and Wheatsheaf Lane. Essex County Council and Wrabness Parish Council objected to the planned closure of the public footpath route at a Department of Transport public inquiry held during 2018. In 2022 Grant Shapps, the Secretary of State for Transport, approved the closure with a proposed footpath diversion route. For more information visit the Network Rail website.