Public Open Space
Station Masters Garden was created by Wrabness Parish Council as a Millennium Project from an overgrown patch of railway land. The Station Masters Garden at the entrance to Wrabness Station, is now an attractive formal public garden, maintained by dedicated villagers. Spot the bug hotel provided by our local Primary School.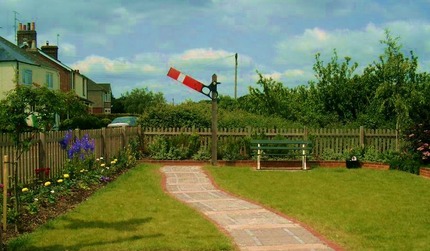 Wrabness Playing Field at Rectory Road offers a play ground for children and grass playing field. Provided by Wrabness Parish Council and managed on their behalf by the Wrabness Playing Field Association.
Improvements have been funded by Wrabness Parish Council and the Wrabness Playing Field Association with grant support from the Essex Playing Fields Association, the Essex Big Society Fund, the Essex Community Initiatives Fund, the Tendring Big Society Fund and Section 106 funding.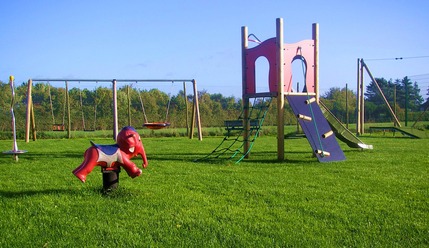 A new Village Green is being laid out next to the Village Hall by Bennett Homes. When complete the land will be gifted to the Parish Council for use as public open space.