Nature Reserves
The rural estuary of the River Stour is a protected area of importance for wildlife. There are two Nature Reserves at Wrabness linked by the Essex Way.
Wrabness Nature Reserve
Wrabness Nature Reserve is brimming with bird species every month of the year, with lovely views over the Stour Estuary. Situated to the west of Wrabness village, managed by the Essex Wildlife Trust.
Thanks to Heritage Lottery Funding recent upgrades include a visitor trail, improved interpretation and a circular route accessible to all.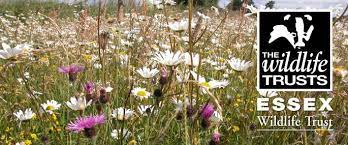 Stour Estuary Nature Reserve
The Stour Estuary Reserve to the east of Wrabness is managed by RSPB. Enjoy trails through the woodland and attractive views. The wooded and coastal habitat attracts a diverse range of birds. The ancient woodland flora includes wood anemones and bluebells in the Spring. It is home to a butterfly population, specialist moths and fungi at different times of the year.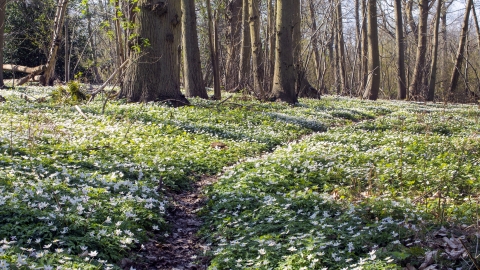 "

A wonderful walk this afternoon. Along the coastal path towards Bradfield there were loads of Field Pansies and other wild flowers associated with arable fields. A passing man told me that the patch had been sown with wildflower seeds "but they look like weeds to me!" Then in the reserve there was a Turtle Dove purring, several Whitethroats, a pair of Blackcaps and three Nightingales singing! The summer visitors have arrived!

"